Some Tools I love!
I thought it would be helpful to create a resource page that you can always come to help you if you're looking for what I use on my own website. I'll add to it as I learn more, but in the meantime I really hope it helps you.
Disclosure: Please note that some of the links below are affiliate links, and at no additional cost to you, I will earn a commission if you decide to make a purchase. Please understand that I use all these services myself and only recommend those I trust, so I hope they are useful as they have been to me. Please do not spend any money on these products unless you feel you need them or that they will help you achieve your goals.
For Writing
Scrivener. I know I've talked before about how much I love Scrivener, but it really can change your writing life. It's my #1 recommendation, especially for self-published authors. It's a great writing software, with a helpful drag and drop functionality so you can write your scenes out of order and switch things around later.
I really like Scriv
ener for another reason. It has a compile function which means you can format your own .mobi files for kindle and .epub files for Kobo, iBookstore and many other online stores. This saves so much time and money for self-published authors in getting their work out into the world. All just for $45 USD. Try it here for Mac or Windows.
If you want to understand how Scrivener works and what to do when you are ready to compile your ebook and publish it, then I highly recommend the Learn Scrivener Fast training which takes you through step-by-step on tips on writing and publishing your book using Scrivener.
 For Self-Publishing
I've started formatting my ebooks with Vellum software which creates simply beautiful ebooks 😉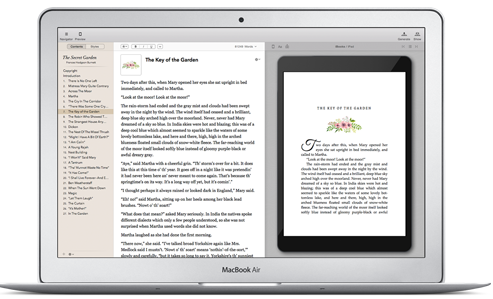 I self-publish directly to Amazon, iBookstore, Kobo and Smashwords. I use CreateSpace.com for print on demand but I also recommend Ingram Spark and Blurb for picture books.
 For Website and Blogging

For managing my email list I use
Aweber
. It has scalable pricing that complies with anti-spam laws and I have found Aweber to be a very helpful tool. Growing a list of fans who want to buy your books is probably the best long-term marketing plan for authors and entrepreneurs. I've used Aweber for years and it's been really good. Mailchimp works well too and is free for your first 2000 email subscribers.
I use StudioPress Themes for WordPress for this website. You can get free themes for WordPress but I prefer to pay for SEO optimized layouts. The theme I'm using on this website is Beautiful Pro.
Both this website and the membership website – www.thestorytellersroadmap.com – are hosted with BlueHost.com. You can get your domain name as well as set up your website by going to Bluehost. If you're not sure how to set up your blog and website, Click this link to learn the 9 Simple Steps to Start a Self-Hosted WordPress Website in Less than 15 Minutes.
To create landing pages – to market your books to new readers – for new fiction novels or nonfiction books, I really love Optimize Press.
It's so simple to use, and instead of being limited to the number of pages you can create, you can create as many pages as you want and also have the ability to have a payment gateway for customers all for a low one-time price. This has been a very useful tool.
For Productivity
I use a large blank calendar to schedule upcoming blog posts and podcasts. I also use the same calendar to write down the number of words I write each day.
I have a goal to eventually get a standing desk. I think that would work well. Right now, I just get up and move every 30 minutes 🙂
For Video and Podcasting
I use a Blue Microphones Yeti USB Microphone – Silver
 when recording audio for podcasts or when I record videos.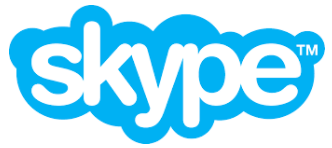 Skype with eCamm is what I use for all my podcast and video interviews.
Skype is free video and audio calling over the internet.
ECamm records the audio/video which I then edit. 

If you're using a PC, try Pamela for Skype instead.
I use Libsyn to host all the audio for the Podcast.
Garage Band. For editing and producing the audio. You can also use Audacity which is free.
Screenflow for Mac. For video editing and also to screen capture recordings. If you have a PC, Camtasia is another option.
For Social Media
I use Hootesuite. If you follow me on Twitter or Facebook, you'll know how many articles and quotes I share. About 80% of my stream is scheduled, using these tools. I usually schedule everything two or three days in advance. By batching my social media, I get a lot more done 🙂