What are the steps authors can take to market their books to their targeted readers?
Getting books into the right readers hands is a little selling coffee.
Think about this scenario: What if a new flavour of coffee was offered at your favourite coffee shop, and it was a flavour of coffee you'd been waiting to hear about. But what if you went there day after day for weeks or months or even years – ordering the same regular coffee you always get – without realizing your favourite cup of coffee had been offered at your favourite coffee shop all along?
You might be a little upset that no one had told you about it.
Well, it's very similar when you publish your book and upload it to digital retailers like Amazon, iBooks, Kobo and others. It's not enough just to have your book sitting there, you need to have some kind of marketing strategy, or no one will know it's there.
So what are some ways you can get your book into the hands of your unique readers?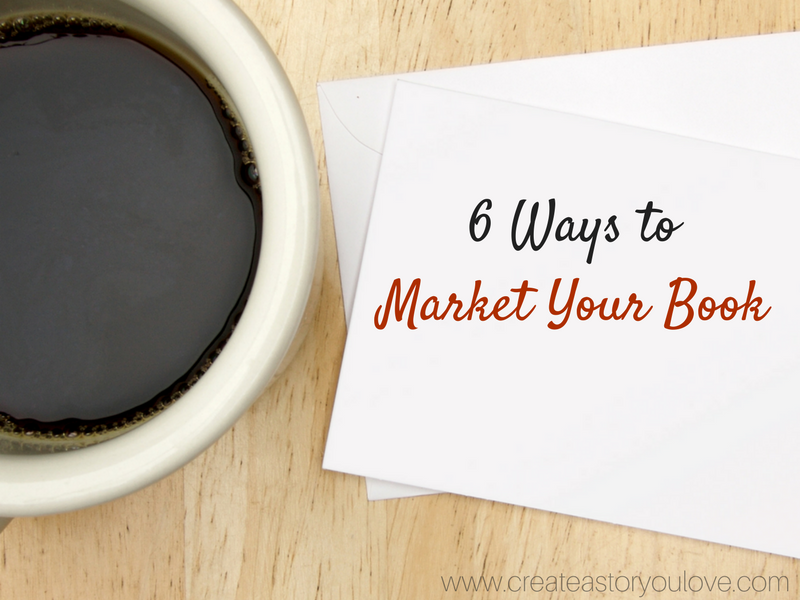 6 Ways Authors Can Successfully Market Their Books
Marketing your book to your readers, is sometimes the most difficult task we do as authors. For two reasons: As writers, we would rather stick to what we know best… writing; and the other reason is that somewhere in our past, we've come to see marketing as sleazy and salesy. And that's the last thing we want to be.
The good news, is that marketing your book to your specific readers, doesn't have to be that way. In fact, it can be interesting and even fun!
Here's some tips that I want to pass along to you so that you can compel readers to look at and buy your book.
1.Understand Your Keyword Research. This is important to know which keywords to use for your book. What is a keyword? It's simply a word or phrase that is associated with your book. So for my book – a Historical Romance – it's important that I don't just write "Historical Romance" in the Amazon search categories. I could also include: mystery, suspense, religious historical fiction and a few other keywords. Since Amazon allows you to type in 7 keywords and keyword phrases when you upload your book you can make this even more specific.
Use the keywords and keyword phrases that people will be searching for. You can go to the Google Keyword research to maximize your search discoverability for your book. Type in the genre of your book or your book title and see what comes up.
For non-fiction. You can choose a title that is the best by search the Google Adwords keyword research tool and choose a title based on search terms that is more popular.
2. Content Marketing. Blogging, Vlogging, Podcasting, creating Videos these are all forms of content marketing. When you are using content marketing – like blogging – the whole idea is that you are using attraction marketing. You are giving to your readers information that is helpful, entertaining, engaging, and original content.
So think about how you're going to create content that will attract people to your book. Blogging is great because the more content you put out there, the more people see you as an expert because the more you share what you know – the more they see you that way the more they know like and trust you.  When they trust you, it's more likely they will buy your books and other products.
My blog is where I connect the most with people and where people can buy books as well as other future helpful courses. This can be for fiction or non-fiction.
Also consider audio. Podcasting or using Video is a great way to connect with people because they hear your voice and they start to know, like and trust you quite easily through this medium.
3. Optimize your Book Sales Page on your website. Make your book available on all the digital retail sites. And optimize your book sales page. Have a awesome book cover, and a sales description to pique readers interest.  Use keywords, categories and tags(romance, suspense, memoir) for your book on each of the digital retail sites.
Also ask people who have read your book to review it. When you have reviews, the book sites algorithms moves your book higher up on the list so more readers see your book.
4. Build an Email List. Really important to create a email list specifically for your non-fiction and fiction books. Create a sign up at the end of your book with a link and the link should go to your webpage where people can sign-up to be notified when you have a new book.
You can say something on your webpage like: "If you enjoyed this first book, you might also like (the name of your next book). Add your name and email address to be notified when the next book is out! What really helps is when you give away a ebook or something else of value to your readers.
When you have people interested in your book and they signup to your email list, then you also have the potential for readers to review your books.
5. Use Social Media. You might not be sure about the usefulness of social media in marketing your book, or how to use it. In simple terms, social media is a great way to reach a huge global audience. It makes it really easy to chat with people who connect with you and you get to know them and they get to know you.
When using Facebook or Twitter(or really any of the social media channels), you don't want to be all salesy and say "buy my book" all the time. Instead try to be helpful and inspiring to people. 80% of your tweets and updates should be about retweeting others and giving away great information, and only 20% should be about you and your books. This is what I've been trying to do, and it has really helped to connect with more people. I love tweeting and chatting on a daily basis and honestly after awhile I begin to see people I meet there as friends. It's really quite fun.
Another tip is to double check that your profile is updated with what you are doing, your brand and how you help people and of course include a link to your website.
6. Set up your Author Profile on Amazon, Goodreads and any other digital retail sites. It's important that you have your author profile set up on Amazon, Goodreads and any other place where you have your book up for sale. Readers will often read the author's profile and then click the link to check out your website. So keeping it up to date is important too.
To set up a Author Page on Amazon, go here and follow the instructions. To sign up for a Goodreads Author profile go here.  You can sign in with Kobo here and create a free account with iBooks here.
So those are the six ways that really help to get readers connected with you and your books so that you sell more books as an author.
The great thing about being a self-published author, is we can continue to tweak our books and our websites and social media profiles as often as we like. It's really empowering to be able to change a book's cover or title or even change our profiles on social media or webpages, if we discover a better way to do things. The kind of freedom is awesome 😉
What tips do you have for marketing your book? I'd love to hear your thoughts in the comments.