Until a few weeks ago, I hadn't given much thought to writing short stories. It just wasn't something that was on my radar.
But, when author and editor Staci Troilo asked me if I wanted to write a short story as part of an western anthology with 8 other authors, I thought, this will be a fun new adventure, and I get to meet and connect with amazing authors!
Unshod was released a few months ago and is available as a Free eBook. The other authors who joined me in this anthology were: Staci Troilo, Michele Jones, Jan Morrill, Pamela Foster, P.C. Zick, Janna Hill, Francis Guenette and Joan Hall.
Here's some of the ways writing this short story was a great experience: I connected with the amazing authors you see above, I had a chance to write a western(which I discovered I love writing), and this short story anthology made it to the bestsellers list… which was awesome 😉
It was a great chance to experiment writing a genre that I hadn't tried before. I had written Historical Romance, but I up to this point I hadn't written a Western historical romance. So talking about rugged cowboys, brave heroines and ranching life during the 1880s in the foothills of Alberta, was enjoyable to research and write.
So, I wanted to share with you five benefits of writing short stories that I discovered during this process…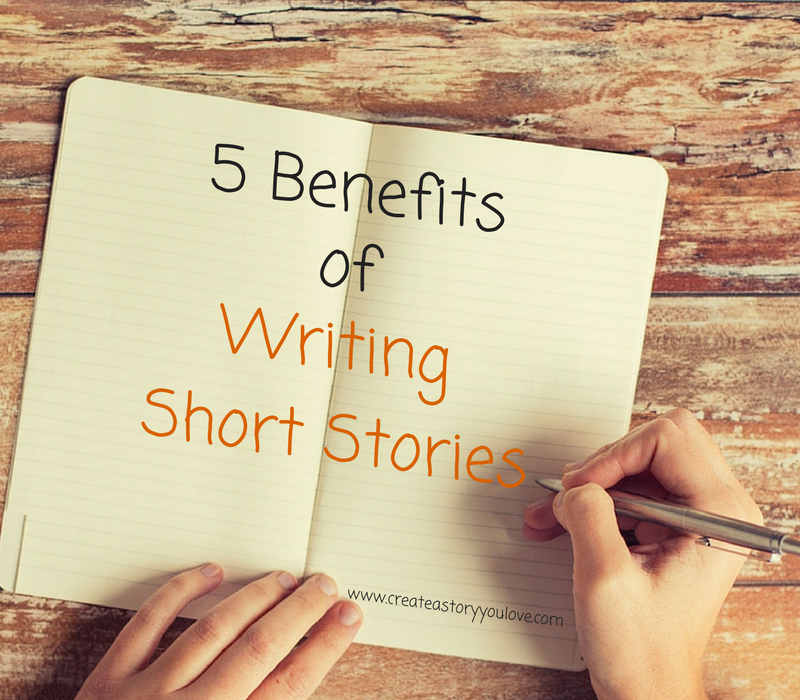 5 Benefits of Writing Short Stories
As fiction authors, we want to be able to write stories we love that captivate our readers and leave them wanting more.
Writing a short story is an amazing way to get the best of both worlds.
Readers love short, quick reads. Nowadays, almost everyone has a smart phone, a tablet or kindle device. People have so many interruptions during the day(social media notifications, to-do lists) with very little time, so many readers will read a short book during their lunch break or on the bus. But if it's a longer novel, they might save it to read later… which means they might never read your story. Short stories area great way to draw readers into the world and characters you created and captivate them to take with them wherever they go.
Captivate readers and draw them into your book funnel. Short stories are a great way to draw readers into the characters, story and world you've created. It's a way to captivate and attract readers to your other books. After your short story grabs their attention, they find the link to sign up to your newsletter at the back of your book and then you can send your readers free books, giveaways and let them know when you have a new release available. It's a win, win for everyone.
Experiment with writing new genres. Short stories is a much smaller commitment than writing a full length novel. You can write a short story in a few weeks, whereas a novel can take 6 months to a year. The risk involved with writing and self-publishing short stories is much smaller. Many writers feel like if they start writing in one genre, that's the only sort of book readers will want from them. They believe they won't find success in another genre. If you don't give yourself a chance to explore other genres, you won't know what will work for you. Trying new genres is a really good idea, especially if you haven't found the success you've been looking for. That way, when you discover what your readers are looking for, you can follow it up with a novel.
 Short stories are also profitable. I know of a few  other authors who are indie publishing, who are very successful writing short stories. Michael Anderle shares how he creates a book funnel by starting with a short story in this podcast. Not only does it take less time to write a short story, but many short stories are priced between .99 cents to $2.99. That way you can have more books on the market for readers to buy.
Writing an anthology gives you the chance to connect with more readers and other great authors. When you join with other authors to write an anthology, I've learned that readers love a bunch of short stories in one book. You can capture reader's attention and keep them interested before you put your next novel out into the world. Also, when you co-write a short story that's included in a anthology, it's a great way for more readers to discover you and your books. And you get to know other  authors… which is an amazing bonus!
Here's what you'll find in this Anthology of short stories… 
It's an anthology of traditional an contemporary western short stories where the characters are lain bare. Nine female authors pen western tales that you can retell around a campfire. These aren't your granddaddy's westerns. They're the next generation's, and they're darn good.
Feel the pain of a young Japanese girl who comes home from an internment camp after World War II and learns it's easier to go with the flow than to fight the current.
Struggle with an expectant mother on the cold winter prairie while she waits for her husband to come home from a hunting trip.
Journey with a young woman to the Four Corners as she tries to connect with her Navajo ancestors.
Try not to believe in the superstition of the blue moon—if one dies, three more will follow.
Know that one way or another, life will change inalterably that day.
Walk in the footsteps of an old cowpoke who thought he made the deal of a lifetime.
Suffer the torments of a young lady who wants desperately to marry but seems destined never to wed.
Walk the wild western paths and run from unimaginable dangers.
Choose between an unhappy life of luxury or a happy life of simplicity.
You can download Unshod for free at the following e-book retail stores:
Amazon.com    Barnes & Noble    iBooks     Kobo    Inktera     Scribd
I hope you enjoy reading! And if you like the stories… please consider leaving a one or two sentence review 🙂
Have you written a short story? I'd love to hear what benefits you found as you wrote your story. Please share your thoughts in the comments, I'd love to learn from you!