Podcast: Play in new window | Download
Subscribe: Android | Email | RSS | More
In this podcast episode, I share some tips and thoughts on how you can inspire your writing goals and dreams for 2018.
It's something that I've needed to do in my own writing journey, and so I thought it would be helpful to share what has inspired me and what I've learned. Maybe one or two of these ideas will help you move forward to take massive action toward your own writing dreams in the New Year.
If one of your goals for 2018 is to Finish Your Book, then please feel free to join the free Facebook Group where I'll be doing a weekly live video(with a replay) to help writers Finish their books. Click here to join the Finish Your Book Facebook Group 😉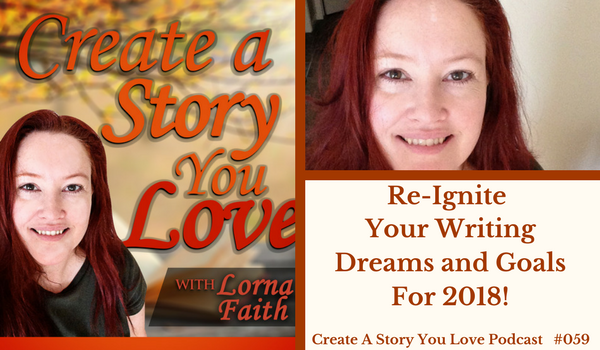 I hope this podcast episode inspired you to set your 5 Big Moves to reach your writing dreams and goals.
What are your writing dreams and goals for 2018?  Please do share in the comments below 🙂