Podcast: Play in new window | Download
Subscribe: Android | Email | RSS | More
As a writer do you sometimes get stuck in fear which creates chaos in your creativity? In this chat with my husband Murray, we talk about how gratefulness truly opens up your mind so your creativity can flow with greater ease. We also chat a little about working together as a team 😉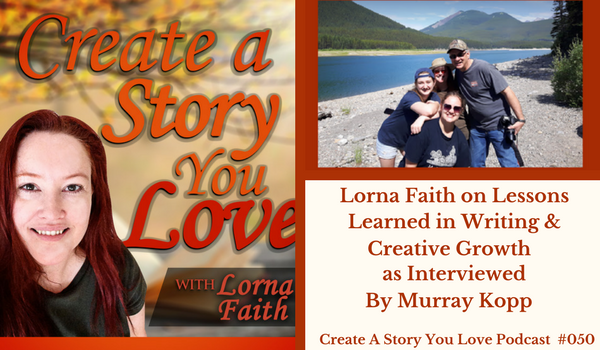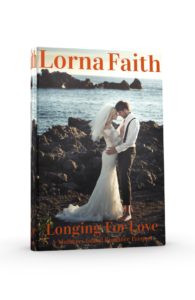 In the update I share about a great summer with family!
And I was happy to finish writing Longing for Love(AMulberry Island Romance Prequel).
I'm finishing the edits on this book now, but it's now available for pre-order at iBooks, Kobo and Barnes & Noble.
I share why it can be a good idea to wait until release day to put your book on Amazon. If you want, you can read more details about pre-orders in this blogpost.
I also talked about the fun I've been having writing the next book in the series, Returning to Love(A Mulberry Island Book 1).
Similar themes seem to be cropping up of heartache and loss and healing and restoration in love for the main character, Abby Harper. It's been good to write this one.
I also talk about 3 new books that are hopefully helpful as you write, self-publish and market your books:
1.Tick Tock Edits: How to Edit Your Own Writing: Ten Quick and Easy Tips to Strengthen Any Manuscript by Jacqueline Garlick. This is such a simple and concise way of explaining the editing/rewriting process that I've found this book a super helpful resource. Jacqueline is also a prolific fiction indie author and has a ton of great tips.
2.Mastering Amazon Ads by Brian D. Meeks. If you want to increase your book ranking on Amazon, this book explains the details on how you can do that using Amazon Ads. This is one of those books I'll need to read through twice to really get it.
3.Book Review Banzai: The Unknown Author's Ultimate Guide to Getting Amazon Reviews by Jason B. Ladd. Jason shares his secrets on how he was able to get a lot of reviews when he was an unknown author. Simple steps and a really helpful read especially if you're just starting out.
Interview Highlights:
Since this was the 50th episode of the Podcast, I was wondering what to do that would be a little unique. So when Murray and Atlee(daughter) said why don't we interview you… I agreed. I thought it might be a fun chat on creativity and working together… and it was 😉
So in this episode Murray and I have a conversation about many topics including:
*How to persevere with your writing, even when you want to quit
*About why as writers we don't need to wait for someone(a gatekeeper like a agent or publisher) to validate us and tell us 'you're a write' – and how we can choose to pick ourselves.
*How those things we struggle with can lead to our passions. I talk a little about the reason behind starting the Create A Story You Love podcast – to help new writers to be able to learn quicker and have more resources and help available to them.
*We talk about how gratefulness opens up our creativity and how fear can close it down. Murray shares here to begin your day as a couple in a grateful mindset. Do you best, to start your day positive and it will help you stay focussed and set the tone for your day.


*I mention one of my favourite books: Big Magic: Creative Living Beyond Fear by Elizabeth Gilbert. This book really resonates with me because she shares that we don't need someone's permission to choose to live a creative life. If you want to write a song, a book, or produce a movie or pioneer your own land… then do it.
"Let your inspiration lead you wherever it wants to lead you. Keep in mind that for most of history people just made things, and they didn't make such a big freaking deal out of it. We make things because we LIKE making things. And inspiration works with us, it seems, because it likes working with us…  That magical overabundance? That's your inherent creativity, humming and stirring quietly in its deep reserve. If you're alive you're a creative person." Elizabeth Gilbert
*I also mention projects I'm working on right now like a nonfiction book I've started working on tips on how to Finish Your Book. For those who filled out the survey, I'll have a list of the winners in next week's blogpost! I've also been mapping out ideas for a Storytellers membership site. If you want to learn more you can get updates and the 1st video lesson free go to www.thestorytellersroadmap.com.
This was a fun chat… I hope you also found it helpful 🙂
How do you inspire your creativity so you can go beyond fear to give yourself permission to write everyday?  I'd love to hear your thoughts in the comments.