Podcast: Play in new window | Download
Subscribe: Android | Email | RSS | More
I'm thrilled to have a super prolific and bestselling Spy Thriller Author on the show today. Ethan Jones is a really prolific and successful indie author and in this interview he shares his thoughts on writing fast and on a regular schedule, all while having a demanding 40 plus hour/week day job as a lawyer. He also shares what it takes to stand out in a crowded market.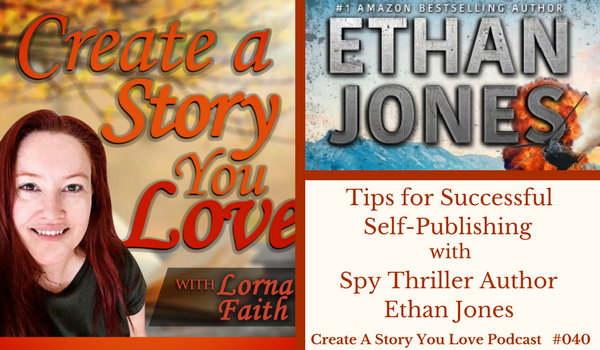 In the intro, I share books I've been reading lately that have helped me be inspired and grow as a writer.
First is The Miracle Morning for Writers by Hal Elrod, Steve Scott with Honoree Corder.  This book has helped me start an early morning routine that has brought so much clarity back into my day. I've also been inspired by reading Christine Kane's book, The Complete Guide to Vision Boards. I love working with poster boards and images so detailing out my own life treasure map(so to speak), has been fun. Lastly, I've been re-reading through Cal Newport's book, Deep Work. This book has taught me how focussing on a single project(for a stretch of time without any distractions), helps you quickly learn hard things while also helping you produce at a high level. So my takeaway from this book, was to reschedule my time so that I batch when I do podcast interviews and blogposts and then write during other days. It's a work in progress 😉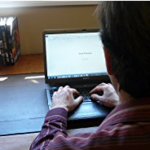 Ethan Jones  is a Amazon bestselling author of over 15 novels. He started his publishing career with Amazon's Kindle Select Program, but eventually took his books wide across all digital retail platforms. Now Ethan earns a four figure income every month from his self-published novels. You can check out his New Release – The Austrian Asset – here.
In this week's interview, I chat with Ethan about how started and built his writing business to the success he enjoys today. He gives helpful tips for first-time writers on how indie authors can create a production schedule.
Highlights of the Interview:
Ethan shares how authors can create a spinoff series from their main series, much like what he created the spinoff Carrie Chronicles from his main Spy Thriller Justin Hall series.
Tips on how writers can pace themselves and learn to be wise about reaching their goals.
The benefits of using a different author name when you write in a slightly different genre than readers are used to reading from you. Also you'll attract new readers to the new genre you write.
The importance of hitting all the usual conventions/tropes in your genre, to attract readers and keep readers coming back for more.
Ethan talks about his new release The Austrian Asset, and how he started the book idea by understanding how the story would end.
He says once he knows the starting point, as he keeps writing the characters become clearer. He uses beats and double checks that every ten to fifteen pages something really good happens that moves the plot forward in a big way.
On how how writers can create the discipline of a set time of day that you schedule for writing.
Ethan describes how he writes on the bus to work for 40 minutes one way and then on the way home again.
He recommends using the Pomodoro technique – which is 25 minutes of writing until the timer goes off, and then take a five minute break.
3 Action Steps for First-Time Writers…
1.Build your email list. The idea is that you let people know you have a book out. You don't even have to have the book out before you let them know. Ask people if they'd be interested in knowing the progress of the book? Ask them if they know others who would be interested.
Get the word out about what you are doing. It's never too early or too late to start creating an email list. Also on social media let people know what you're doing, among other things you share. About 2x/week let readers know about your book you're currently writing.
2.Discipline in writing. A book might seem like a terrifying thing to do. It isn't written in one day. If you put in a couple hours a day, you can easily write 1000 words a day. So if you wrote 20 days a month you'd be able to have a book written in five or six months. That will get you started.
3.Write something you are passionate about. If possible try writing a series. In Ethan's experience, it's harder for readers to follow you if you only write standalone books. Readers like to follow the world you've created as well as old and new characters in that world.
Advice I wished I would have received when I first started writing, would have been to not let anyone set my limitations. Traditional wisdom says that it should take years to write a good book. But, it's not how many years it takes to write a book, it's about how many hours. So, if you could take two weeks off and write 8 hours a day, why couldn't you finish your book in that time?  ~ Ethan Jones
If you want to find out more about the New Series Ethan is writing, click here to go to his Patreon page. Also, find out more about Ethan's writing at his author website or chat with Ethan on Facebook or Twitter. 
Have you created the space and regular practice of writing you need to get your story into the world? Please, leave a comment… I'd love to hear your thoughts 😉