Podcast: Play in new window | Download
Subscribe: Android | Email | RSS | More
I'm excited to share with you an interview I had with Jeff Goins. Jeff is an writer, speaker, a idea guy. His blog at goinswriter.com has had more than 4 million views since it started and he has helped many people in his writing and blogging online courses at tribewriters.com, intentionalblog.com and his newest online course artofworkbook.com. His podcast The Portfolio Life has so many great interviews with many creatives and thought leaders. In his newest book – a national bestseller – The Art of Work: A Proven Path to Discovering What You Were Meant to Do Jeff shares what he's learned about how to uncover what you were born to do.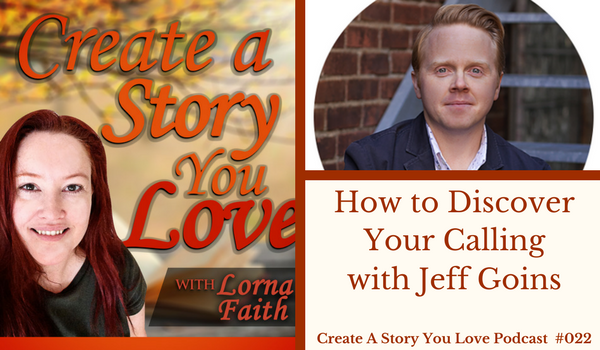 In the podcast update I share some resources that I've found helpful.  Books like James Scott Bell's new book, The Mental Game of Writing: How to Overcome Obstacles, Stay Creative and Productive, and Free Your Mind for Success. Also, along a similar vein, Joanna Penn's newest book, The Successful Author Mindset: A Handbook for Surviving the Writer's Journey, is super helpful. Also, if you've been wanting to start your own self-hosted blog or transfer your blog to a WordPress website, I share in this post how you can do that right now for less than a cost of a latte per month.
Interview Summary…
"The lesson is clear. We can spend our days dreaming of a better life or do the messy work of getting started today. You are not just waiting on your calling; your calling is waiting on you. And you can sit around, playing the what-if game until you're exhausted, or you can begin by saying that one little word that changes everything: let's." Jeff Goins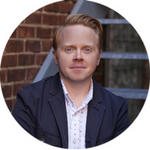 *Jeff Goins explores the meaning of the word calling: it's the reason you were born; your life's purpose; everyone has a calling – something that they were meant to do.
*He describes how many times we think a calling is something that you just know that you're supposed to do. 
Jeff takes a different approach. He believes a calling is what happens when everything goes wrong and you have to pull out of the wreckage of life circumstances. We all have things that go wrong sometimes. 
What you pull from that mess is really what a calling is. It's not the life we wish we could have had, it's the life that we're living right now as long as we can fully embrace it as it is.
Before I can tell my life what I want to do, I need to listen to my life telling me who I am. P.J. Palmer
Click To Tweet
*Most people think their calling is this thing they have to find, instead it's the person you become – your true self. First you have to ask yourself who am I? The way you do that is by remembering what's happened in your life. Pay attention to the themes – even in moments of pain or tragedy – that keep coming up in your life. It's the art of listening to you life telling you who you are.
*He wrote this book and interviewed people, they all had pain – getting dumped, getting fired; having their spouse die – in the middle of the pain if they were able to redeem it and let go of what could have been and move forward, then they found their calling. People who dwell too much on the past or focus too much on the future can miss their calling.
Your past doesn't dictate your future but it does inform it. If you've had a yearning or creative bent that you've never acted on that, then you should listen to that.
*It doesn't always take a painful wake-up call to choose to follow your calling. But maybe that's the wrong thing to focus on. The real question is are you willing to listen to the pain and disappointment and comfort in your life right now because it's a part of life.
*As Jeff interviewed these people who found their calling, they experienced long seasons of failure. In order to only have a season of failure – you can learn and pivot along the way. The sting of failure of failure teaches you maybe there's another way around it. So it's not a question as to whether or not failure will come to you – because it does to all of us – it's really a question of what you're going to do with it when it arrives on your doorstep.
*Many people don't find their calling until later in life. Like Jody, who saw all these people close to
her die, who she helped them write letters to their children. Then her husband died and refused to write any letters. Her step-daughter asked her if her dad wrote a letter and was heartbroken when Jody told her that no he didn't. 
So when her husband died, she felt like a failure. And she lived in that place for a year until she got a phone call from a lady who was dying of cancer who needed Jody's help to write letters to her loved ones. When the family later called her and told her how much they appreciated these letters, Jody had an epiphany that there were two kinds of fears she needed to face. Failure, which was the bad fear. But the good fear – which was when she was afraid of not living out this calling in spite of the risks. At that moment, Jody said she was more afraid of not trying.
Most of us who attempt to do great things are shaking in our boots while we're doing it.
Click To Tweet
*If we wait to feel unafraid to do the work we love, it's never going to happen. Brave people have just learned to do it afraid.
*In Jeff's book he mentions that the future is heading more and more into mastering a few skills that complement each other. The future belongs to people who can take a bunch of skills and combine them in interesting ways. This is what mastery is all about. Our culture is becoming more and more tolerant of this and it's even becoming the norm. One study predicted that by the year 2020 over half of the work force will be freelance.
*To develop skills it's not only about how many hours you work to develop your skill, but it's important to remember it's not always going to be easy and fun. The way you get to your 'there' is going to take some pain to get to the level of skill mastery.
*Your true calling, it is something you should be able to do to the point of exhaustion, then after a break, be excited to do it all over again.
To learn more about how to understand your calling read Jeff's new release The Art of Work: A Proven Path to Discovering What You Were Meant to Do.
Have you discovered your calling? I'd love to hear your thoughts and ideas on this. Please share in the comments.