Podcast: Play in new window | Download
Subscribe: Android | Email | RSS | More
Awhile back, I had a great chat with Jonathan Milligan. Jonathan is a husband, dad, career coach, blogger and podcaster and is passionate about helping people learn to blog and create products and grow their business online. You can find him at both of his websites, bloggingyourpassion.com and jonathanmilligan.com. Or you can connect with him on Facebook or Twitter.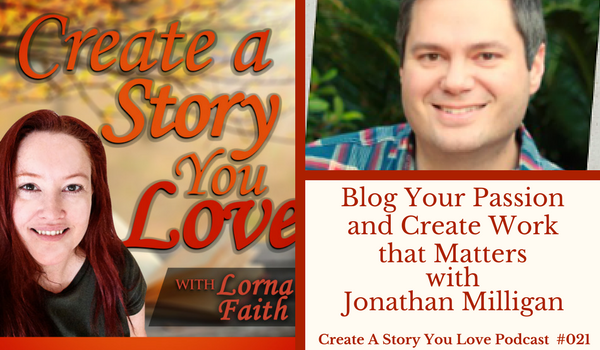 If you ever feel like you've failed as you've started your writing business this interview with inspire you. In this chat, Jonathan shares honestly about how his failures helped him identify his passion for blogging and writing.
It was being involved in Jonathan's Blogging Your Passion University that helped me get started and grow my blog 😉
Interview Summary…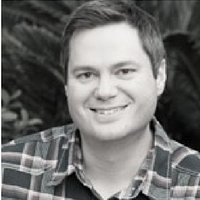 *Jonathan shares his story. He started first as a High School Teacher – both his parents were teachers. He said he loves teaching and he is a learner at heart. He felt unsettled about 3 years into it. He wanted to use his desire to teach but wanted to explore another context. He decided not to renew his contract that was early in the spring after his 3rd year teaching. He didn't have a plan… so he had the summer to figure it out. He had a wife and a young 2 year old. He landed a call summer job at night and during the day he explored his options – he wanted something in the entrepreneurial realm.
*After nine months he was fed up with just learning stuff, but was taking zero action. He says he got to the place where he was ready to go fail at something. For him the pain of not going after his dream was GREATER than trying something and failing at it. That led him to where he joined a startup entrepreneurial executive search firm, where he worked 100% commission – he did that for 7 years. This is what led Jonathan in to Blogging which is what he is doing today.
*Jonathan shares how discovering what he was passionate about – and what he wanted to blog about –
kind of came over a period of time of discovery and considering his own gifts and where he felt he could contribute. He saw blogging as an opportunity to help people… and its also where he discovered he had a passion for writing. In college, when he took a persuasive writing class, he had a professor who discouraged his writing so he gave up on that dream for awhile. So blogging was a way to explore his passion for writing again.
*Jonathan talks a little about his new work in progress, The Gift. In his book the story of Mack – he is frustrated with his work and starts on a journey to discover his gifts. He says he spent 7 years as an executive recruiter …sitting down with 10 people a week who were stress out, that their work didn't matter,… so Jonathan figured out from talking to these people that there were 4 primary areas that people were seeking help with.
*He wants others to understand that you are more than just a set of letters from a test or a personality group – you are very unique. In the story(The Gift), Mack is very frustrated with his work, and he goes through this process of discovery. Unexpectedly a piece of mail comes from his Grandfather who invites him out to Idaho… which will start to change his perspective. Long story short, he learns how to look inward and begin to mine for diamonds on the inside of him and in the process he'll learn some important things about himself.
*He says many of the young people now are making choices for what they think are stable careers – but usually are not or the other option they choose is what will make them the most money. They end up getting their 2 car payments and house in the suburbs only to do all this work with people they don't really enjoy and doing work they don't really enjoy – to hopefully have weekends and a couple weeks a year to do what they want. But the good news is that now there's more opportunities than ever doing something online. To use their gifts to help others and get paid to do it.
*In 2010 he'd been blogging for about a year and had about 1,000 people following his blog at the time and 500 people on his email list. He wanted to create a product. He'd explored a couple of ways to earn income on his blog. One was as a career coach ….and he also did resume help. But those were both trading time for dollars. So he decided he wanted to somehow use his expertise in a way that was more scalable.
*That's
what led him to create the course Job Search Mastermind which was a 18 week course that gave people everything he knew about Job Search from the beginning of designing your resume to negotiating your salary. Jonathan said he felt overwhelmed with thoughts of am I going to create this 18 week course and nobody buys it? If that happened, that would be a complete waste of my time. So he decided to release the course 1 Module at a time. He said at the time of launch he had only created 2 weeks of videos. Launched it and the opening weekend he had 15 people who purchased it… and 2 were from Australia. The people didn't know that the entire course wasn't finished when they purchased it. So he competed it. And was able to earn income from that course for a few years, without needing to add anything to it.
*Jonathan says he felt like a failure many times during this journey. The first time was when he worked nights at the call centre and he had a family to support and it seemed like he was sort of in that no man's land wandering about the direction of his life. The second time was when he allowed a distraction to come into his building an online business.
*When bloggers/writers build an online business we often overestimate the short term and under estimate the long term. He decided to start Adsense on his blog so he explored it further and started setting up niche sites on topics that he wasn't passionate about just because they were reported to be good Adsense earners. So he found himself completely scattered. And it wasn't true to what he started out with – which was providing value and making impact on people's lives. So he ended up selling those websites.
*Productivity Tips: Jonathan starts the night before writing his 'to-do' list. He uses Nozbe.com for his manager. And he starts in the morning with what he needs to get done that day and assigns a time to each of the tasks. He says over time he's learned to add more time than he originally thinks each task will take. His mantra which has helped him be productive is "Do Creative work first; reactive work second." Because otherwise we can get sucked into the latest happenings on social media, or reading the news or other distractions when what we really need to do is focus. He considers creative work to be anything that's related to text, audio or video that he's creating. When he focuses on that in the morning – he has more energy to get it done then in the afternoon when his willpower and battery power is lower.
*Step 1 for Creative Entrepreneurs is to accept the fact that you'll never get everything done. We'll never say "I'm done and I don't have anything else to do today." And we have to be ok with that. ..because we're full of ideas. What we need more than anything is to narrow it down and focus on what we need to get done. Jonathan says the best advice he's ever received is Clarity comes from movement– he says he needed to hear that because he's a learner but what happens is that learners don't take action right away. He says stop trying to get all your ducks in a row before you take action. The second piece of great advice he first read in Jon Acuff's book Start: Punch Fear in the Face, Escape Average and Do Work That Matters
. He said he learned from reading that book, to be a scientist – because scientists don't fail they experiment.  This will get you unstuck from the procrastination trap and get you moving into getting started and believing you can improve it along the way.
*For everyone who wants to get their message out there – Jonathan recommends a home base. Even if you're not a writer you still need a place where they can come back from social media to your website. So you need some information there. There are many different ways of getting what you have to say out there like Blogging, Podcasting, Vlogging or Videos.
*Realize that your audience learns in 3 ways: either Text, audio or Video. We've been moving away from the early Internet days of Attention Marketing (flashy big income claims) – and now we're moving rapidly into teach and serve marketing. Providing helpful tips and producing a podcast/video for your audience, investing in them to the point where they would like to purchase products and services you have because they know, like and trust you. Jonathan encourages people to get started sooner than later in sharing your passion. As you move it will help you get a better understanding of your strengths and what resonates with people.
*If you feel you don't have the courage to put yourself out there or you feel like you're not good enough, check out this blogpost by Jonathan. Remember we're all on a journey and you can't improve until you start. You don't have to have everything figured out. You can be a Leading Learner who is someone who has learned some things that they're willing to share with others. You can help people where you are at right now. 
*Check out Jonathan's website for the free 30 Day Launch Guide on how to start a Mastermind Group.
Have you found ways to follow your passion and get your message out there into the world? I'd love to hear your thoughts in the comments.