Podcast: Play in new window | Download
Subscribe: Android | Email | RSS | More
Awhile back, I had the privilege of interviewing an amazing writer and friend, Bryan Hutchinson. We had a great chat about how to work through feelings of doubt, fear and intimidation…  the dragon of resistance that most writers have to slay every single day. This was an inspiring and encouraging chat and I really hope you find it helpful in your writing journey.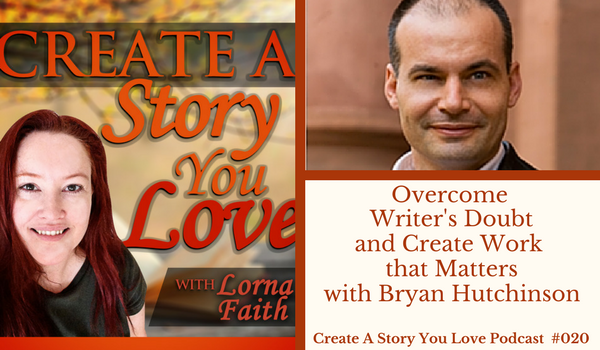 Bryan has written a bestselling book that has helped thousands of writers, Writer's Doubt: The #1 Enemy of Writing(and what you can do about it).
Since he wrote the book, Bryan has created a companion online course you can start by clicking this link: writerscrushingdoubt.com.
You can find Bryan at his award winning blog, PositiveWriter.com or connect with him on Facebook or Twitter.
 Summary of Interview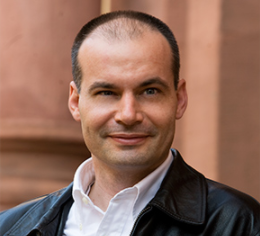 *Bryan talks about the fact that inhibitions and fears that hold us back as writers. He encourages us to write about stuff in our story that's hard to talk about, because that will help free us from some of the doubts we have about writing. He learned to overcome many mental hurdles when he was a Professional Pool Player, which he later found helpful when he started to write.
*He tells his story. It was at his therapist's suggestion, that he started to write out his story in his journal. He remembers in his childhood at school and at home being punished severely for his lack of focus and discipline. As he started writing about his story, he started to see what still held true for him and what he had learned and overcome. Working through this process helped to free him from his inhibitions and fears. Writing is unique from any other art form in that once you write your story you can read it back and see with more clarity what you've been thinking about all this time. By reading it back you can decide what to keep and what to let go of.
Write about stuff that's hard to talk about and it will free your doubts about writing.
Click To Tweet
*Bryan talks about the two choices in publishing for authors. Choosing to go with Traditional Publishing or Self Publishing. Traditional Publishers are a business. They choose a book that they feel has the greatest opportunity to sell. Self Publishing is also a business, however with the rise of indie writing and publishing now you have the opportunity to find a readership whether you know you're book will sell or not. It's a "New Reader's Market" now where readers are the ones that decide who and what story they connect to. Most of the time, in this new market, readers don't look or even care who published the book. They just want to read what they like.
*As writers we still need to have our books written and edited well. You don't just publish anything and think readers are going to love it. That's not true. Don't put out a book that's so filled with errors that it distracts the reader from your story. If you do that, they probably won't buy anything else from you. In writer's doubt he talks about the most basic editing you need before you self-publish.
*If you're a writer/author a platform is super helpful. Bryan and I talk about an awesome
writing course where we've learned to find our voice and build our platform called TribeWriters.  When you build a platform, people can find you and you can get the word out there about your book. In the past you needed to wait to be picked by a publisher. That's no longer true. The New Reader's Market wants to read writing that's new and that they love. That's why right now it's important to get your feet wet with self publishing. Today there are self published books that are selling well that probably wouldn't have been picked up by a Traditional publisher.
*Bryan inspires new writers that are scared to begin, to just write.
If you've struggled with writer's doubt, read Bryan's book and get started doing the helpful exercises and be encouraged by others writers just starting out in the online course, WritersCrushingDoubt.com. It'll change your world.
Start by writing for yourself every morning or evening. Even if no one else will see it.
Begin. Today.
Have you struggled with inhibitions and fear to get your story written? Please share your thoughts in the comments, and we can learn from each other 😉