Podcast: Play in new window | Download
Subscribe: Android | Email | RSS | More
I had the privilege of interviewing Shelley Hitz in this Podcast Interview. Shelley has coached thousands of authors through her books, training programs and through workshops and conferences. She is the owner of AuthorAudienceAcademy.com where she helps writer become authors and grow their business. She also blogs at ShelleyHitz.com and writes on the topic of helping authors succeed in writing, publishing and marketing their books. She has written over 35 books and has sold more than 100,000 books. You can also find her chatting almost daily on Periscope or connect with her on Facebook or Twitter.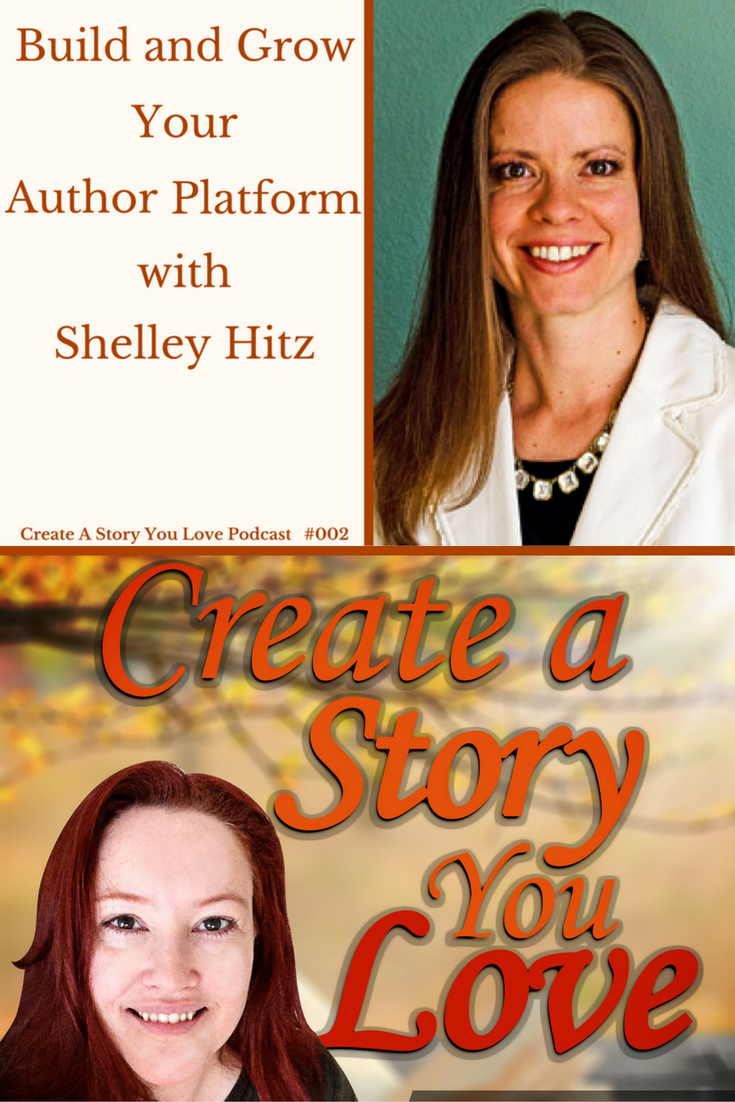 Summary of the Interview:
*Shelley was a physical therapist for 12 years before she resigned her job in 2011. She never imagined she would write and publish books. But when she resigned her job, she had a defining moment as her and her husband needed more income. So after she went through a kindle course in 2012, her and her husband published 23 books and publishing became their primary source of income.
*Shelley says as writers, when you have a strong why, you'll do it. Authors have other jobs and families to take care of but there needs to be a reason to get more books out there, to help people and grow your author business.
*She says her main topics for her books are in Christian Living or in helping authors to build and grow their author platform.
*Shelley encourages writers to write their message in a book, because a book is a business card that people will no throw away. So go ahead and print out your books.
*Other ways she connects with her audience is through Periscope and Video. She says she did 40 videos in 40 days and did everything from her iPhone. She got better at doing videos simply because she did it everyday. She says writing is similar. Practicing everyday you'll get better.


*Shelley mentions a book that really helped her by Dr. Gary Hendricks called, The Big Leap: Conquer Your Hidden Fear and Take Life to the Next Level
. She's says from reading that book she learned the 4 different zones you work in.
First is incompetence: This is stuff you're not good at and you outsource it.
Second is competence: This is those things that you can do, but you're not really happy.
Third is Excellence: This is where you're really good at something but you haven't quite hit your sweet spot.
Fourth is your Zone of Genius: This is where you're God-given gifts are and where you'll face the most resistance.
*She encourages writers to keep your why in front of you. Writing a book has many benefits like growing your business, ministry or list of readers. She says she has put her book How to Write a Book From Outline to Finish Line: 10 Simple Ways to Outline Your Nonfiction Book
 on perma-free on Amazon. And she says she gets about a 1000 new downloads every month. She encourages authors to do that as it's free promotion for you as an author.
*Learning keywords that people are searching for and the categories will also help you target your readers for your books.
*Shelley says she got an idea for a book while sitting in church one Sunday. It was her book 9 Strategies to BUILD and GROW Your Author Platform: A Step-by-Step Book Marketing Plan to Get More Exposure and Sales
 and she got an acronym for the words BUILD and GROW.
B is for creating a Bridge for your readers so people find you.
U is to understand your target audience.
I is to invite people into your space… like inviting them into your home for coffee.
L is linking together with others through guest posting, or podcasts.
D is to deliver helpful content to others.
G is to give to your blog, podcast or to your email list.
R is to always be checking your results and see what's working and what's not.
O is for your offer. Don't be in reader's face about 'buy my book' but instead create a relationship and give them a chance to buy.
W is to write more books.
*Shelley encourages writers to don't think that they need to be the best writer on the planet. Instead remember if you have a message to share, if you have a strong why and you're willing to put in some work, you can get a great book out into the world. Get it onto paper and then find the support team you need to help you take the next step.
*Right now Shelley is working on a new book about her personal struggles and journey and her passion is to offer hope to people through that. She also just launched her New Podcast to help authors write, publish and market their books.
Shelley would love to connect with you on her website or you can find her on Facebook or Twitter.
What questions do you have about building and growing your author platform? I'd love to hear your thoughts in the comments.